Clear Creek Cat Rescue Cat Bios
Visit the Clear Creek Cat Rescue website here!
Sponsored by …
Disco is what everyone thinks a cat should be! He's loving, loyal, confident, and full of charm! He's great with all cats and dogs, the big ones and little ones. The slow ones and the fast ones. He loves people, and his best pal is a ferret. Disco is about a little under 2 years old, with lots of love to give to the right family.
In Wasilla. Call 980-8898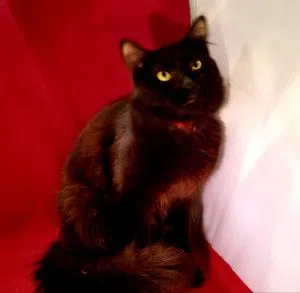 Also, check out our other great cats and kittens available for adoption.